January 4, 2021
According to a recent poll, 40% of homeowners said that moving home is one of the most stressful things that they've ever done. But it doesn't need to be.
At Simon Blyth, we've helped thousands of people find the property of their dreams and make their move a reality. During this time, we've learned a lot about how to complete a low-stress move, and we're happy to share these insights with you.
Here are our ten tips for a stress-free move.
#1 Plan your move
Moving home is a lot more than just packing and unpacking boxes. You're transporting an entire life, and that takes some planning.
Consider a suitable date that works for you and your conveyancing solicitor, and work toward that. You should have a few weeks to put everything in place, so use it wisely.
This list provides a good tick-list of the essentials you'll need to take care of, but every home move is different, so create your own.
#2 Declutter
Before packing boxes, consider what you will want and need in your new home. Anything that doesn't bring you joy – or won't physically fit into your new home don't bring it with you!
Use the home move as an opportunity to review and refresh your wardrobe, your furniture and the rest of your home.
If you have clothes, furniture or other items in good condition, then don't bin-it – donate it to charity instead. Some charities such as the Reuse Network will even collect your unwanted furniture for you and donate it to a family who can use it.
#3 Work with a professional removals firm
Moving home is tough and physical work that involves long hours and (depending on where you're moving to) lots of driving. Going it alone may help you save money, but we believe working with a trusted removals firm is one of the best ways to de-stress your move. At Simon Blyth, we offer a professional home removals and storage service, working closely with a leading home removals and storage company to provide a quick and easy service, at highly competitive prices.
You can use a man and van, but we recommend you use a firm registered with the The National Guild of Removers and Storers. Removals companies can also take care of providing packing materials and even pack up and label your belongings for you.
How much is that worth? The price you'll pay for your house move depends on several factors, including the size of your property, access and the distance between the two. You will also pay more to move heavy items, such as pianos and large pieces of furniture.
Find out more about the removals service by contacting your local Simon Blyth branch for a free quotation.
#4 Plan your packing
Many removals firms will take care of your packing for you, but if you're going it alone on your house removal, then make a plan!
Before you start, make sure you have all the essentials: cardboard boxes, bubble wrap and a marker pen to identify boxes with the room they're going too.
There's an art and a science to packing a removal van. One of our key packing tips is to work methodically on a room-by-room basis. When unpacking, you'll want to work from the top downwards, so ensure boxes and furniture for the bedrooms are clearly marked.
We advise that you take all high-value items such as jewellery, electrical goods, musical instruments etc. with you in your vehicle. This means you can ensure their safety through the move.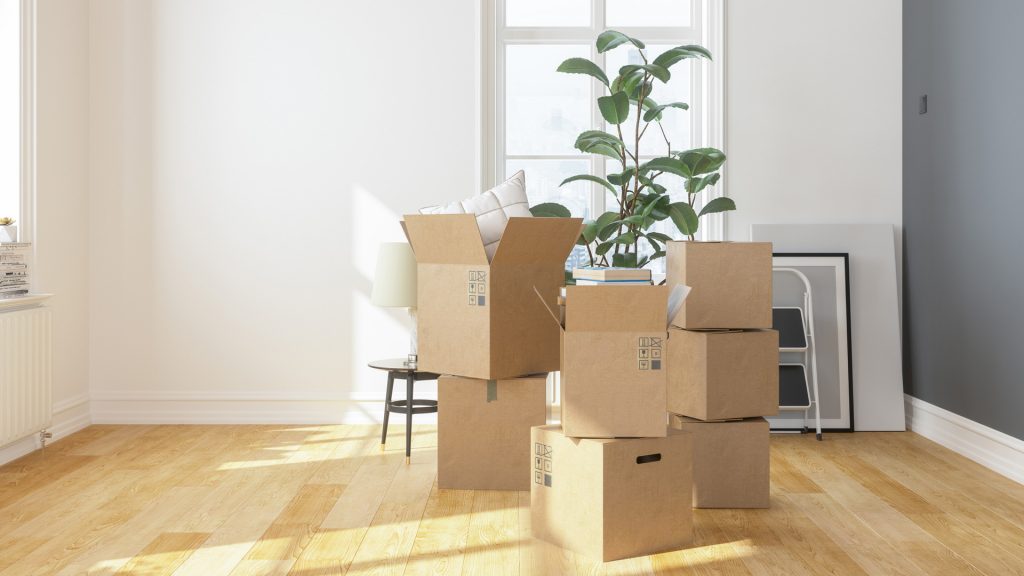 #5 Make an essentials box
Call it an essentials box, a 'Day 1 box' or whatever you want, but having the essentials somewhere where they are easy to get hold of on moving day.
What you put in there is entirely your choice, but we'd start with the kettle, some tea bags, coffee and a few cups. Whatever else goes in there, it's up to you – but a packet of biscuits is a good idea. You should also include phone chargers and toilet roll (for obvious reasons).
#6 Secure your space
Now, this may not make you popular in your local street, but moving is stressful enough, so we recommend you find some way to secure space outside your old property and your new one.
Some movers use cones; others use dustbins and tape. The easiest way is simply to park a couple of cars outside your property and move them when the removals van turns up.
#7 Plan for paperwork (Transfer bills, mail and more)
When moving home, you'll need to complete some serious paperwork, or spend significant amounts of time on the phone. You'll need to contact all your service providers and advise them that you are moving out, including gas, electricity, water, broadband and TV. You should also notify the Council that you are moving too. Provide a forwarding address for correspondence and final bills.
On the day you move out, take readings of electricity and gas and submit these to your providers. Switch off the heating and the water before you leave.
If you don't want to miss out on those birthday cards and wedding invites, you should also register with the Royal Mail Redirection scheme. This ensures that your mail will be forwarded to your new property for a period of time.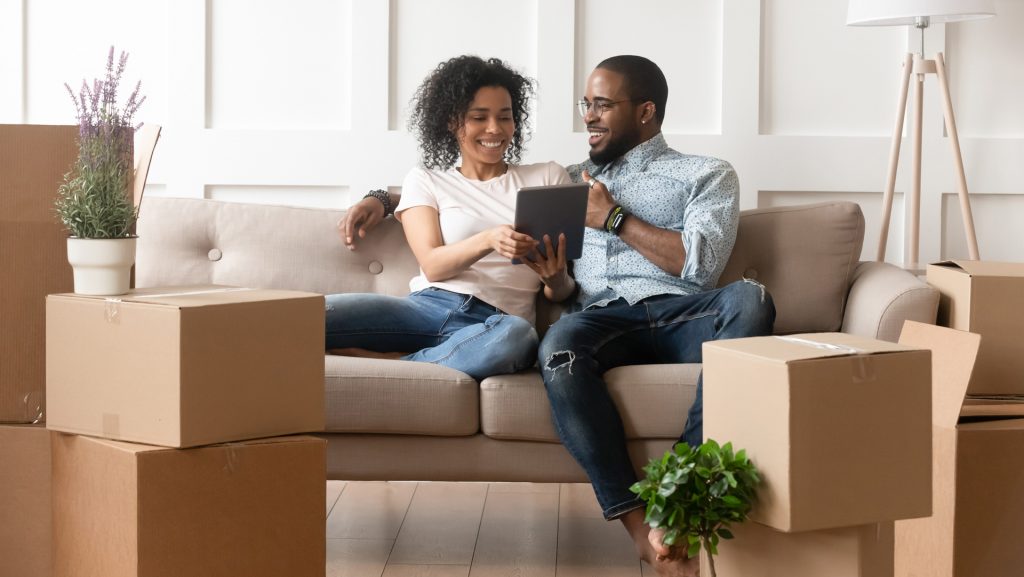 #8 Clean
Once all your belongings are out, it's time to start cleaning. It's your responsibility to leave your home in a clean and fit state for the new owners. We're not talking about touching up paint here, but a thorough clean is part of the process.
You can arrange for a professional cleaning company to do this for you. It may add additional costs to your move, but it can save time – so it could be a worthwhile investment.
#9 Collect keys
Just how many sets of keys do you have for your property, and do you know where they all are? The average UK homeowner has seven sets of keys to their property, Admiral Insurance found. They estimate that there are 105 million spare keys on the loose in the UK.
When you sell your home, you should make all efforts to locate all spare keys and hand them over to the new owner. Speak to neighbours, family and friends and ask them to go through drawers, pots and keyrings before you move.
#10 – Plan for Day 1
Moving home isn't just about leaving your old one, but about exploring a new one. After a day on the move, you'll want to treat yourself so make sure you've got details of a local takeaway, pub or restaurant. Also, make sure you know where the local shops are for essentials.
A final note
While you're excited about moving into your new home, there's likely to be an excited person moving into your old one. While it's not essential, a handwritten welcome note to the new owners is a nice touch. You can include whatever information you like, but essential details about the property (location of the stop-cock, quirky locks etc.) are useful pieces to include. And don't forget a forwarding address and contact details if they ever need to get in touch.
If you've followed our list of moving tips to the letter, you'll be well on your way to enjoying a stress-free start to life in your new home.