November 5, 2020
If you're buying a new property, you'll need to budget for a house survey. During a house survey, a qualified expert will investigate your potential new home, providing an expert opinion on its current condition. They'll also identify any problems that may need to be fixed. Yours won't be the only survey, your mortgage company will do one too, to ensure that their investment is safe and secure.
If you're confused about what surveys are, and which one you should buy, then you're in the right place. In this guide, we provide everything you need to know about house surveys.
What are house surveys?
When buying a property, you'll need to find a surveyor to conduct a house survey. During a survey, a qualified and independent property expert will examine your potential purchase and provide a report on its condition. The report provides crucial information on the state of your new home. It identifies any (potentially expensive) issues that may need to be fixed.
Surveyors are qualified experts who are registered with the Royal Institution of Chartered Surveyors (RICS), Sava or the Residential Property Surveyors Association.
There are three types of survey, or home report, to choose from. It's worth thinking about them in levels, from 1 – 3.
Level 1: Condition Report
Level 2: HomeBuyer report
Level 3: Building survey
Your lender will also require you to pay for a mortgage valuation survey. If you're buying a new-build property you may also want to arrange a snagging survey.
How much will a home survey cost?
As a rule of thumb, the more extensive a survey is, the more expensive it will be. You can expect to pay around £250 for the basic RICS Condition Report. At the top of the tree, expect to pay between £600 – £1000 for a full building survey.
You can read more about the different types of survey available, and their costs, below.
Why do I need a homebuyer survey?
Think of your homebuyer survey as an expert and entirely impartial appraisal of your property.
Unless you're a property expert, it's unlikely that you will be able to identify faults in your home. Surveyors can do this, and because they're independent, they can be honest. That means they'll record anything they think could affect your enjoyment of your new home, now and in the near future.
Examples could be simple things such as missing roof tiles, dodgy building work or rising damp. It can also identify existing repairs and ongoing maintenance requirements.
There are limitations to how far a surveyor can go. They won't test every plug socket or light switch. Nor can they tell you if the boiler or the radiators are working.
The property survey does two things: it provides you with inside information on the physical condition of your property and identifies issues that may need to be fixed. This information can give you confidence in your purchase, or provide firm evidence with which you can renegotiate with the seller, potentially reducing the purchase price.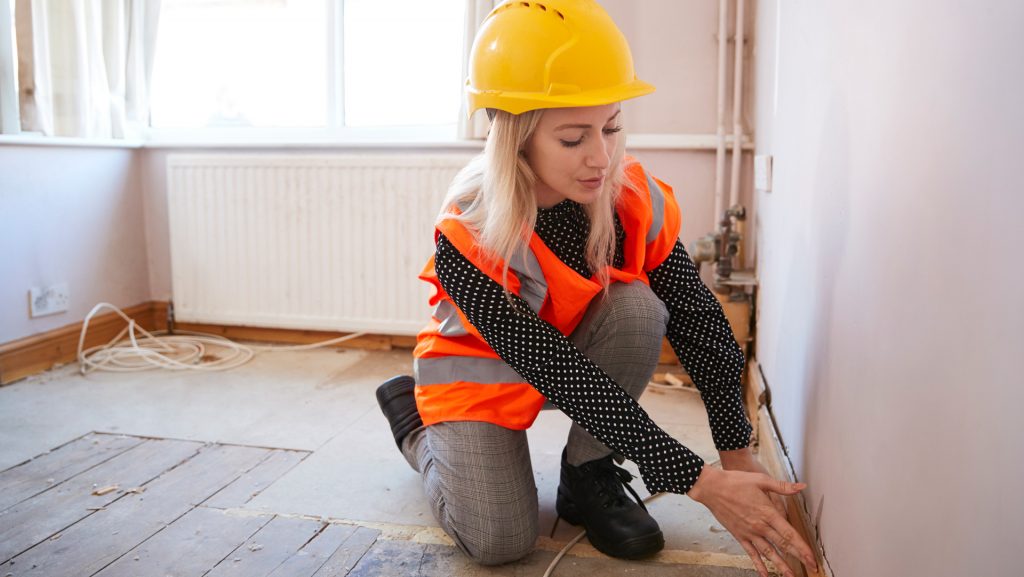 What are the different types of homebuyer surveys?
Let's go through the three types of survey available:
Level 1: Condition Report
RICS Condition Report
The RICS Condition Report is the most basic house survey available. A surveyor will provide a short description of the condition of the property, and list any urgent dangers or legal issues that could arise.
The surveyor won't provide professional advice, or give you a valuation.
A RICS Condition Report should cost around £250 to complete, it's suitable for new, or recently built homes in good condition.
Level 2: HomeBuyer Report / Home Condition Survey
RICS Homebuyer Report or SAVA Home Condition Survey
The RICS Homebuyer Report or SAVA Home Condition Survey are the most popular types of survey. They provide greater detail on the condition of your potential purchase than the basic Condition Report. The surveyor will look for structural problems that could affect your property, such as damp or subsidence. You can expect a valuation figure too.
The surveyor won't lift floorboards, climb into your loft or check behind walls, but they will provide a thorough assessment of your new home.
Expect to pay between £400 – £600 for a HomeBuyer Report or Condition Survey.
Level 3: Building Survey
RICS Building Survey
A Build Survey is the most comprehensive assessment of the condition of a property. A surveyor will spend hours getting into every nook and cranny of your property (although they still can't lift floorboards or peek behind walls).
The RICS Building Survey subjects your new property to the same level of scrutiny as the Homebuyer Report, but results are presented in a simple to understand 1, 2, 3 rating system. Issues classed as 1 aren't serious, with those classified as 3 needing urgent attention.
As well as information on any issues identified, the surveyor will provide useful advice on how these problems can be fixed. A RICS Building Survey provides an essential snapshot of your property and can prove highly useful at renegotiating the purchase price if any issues are identified.
Is it worth it? If you're buying an old property or one that needs substantial work, then it can be. A full structural survey will also provide peace of mind if you're concerned about your purchase. The surveyor will provide advice on repairs that may be needed, which can be used to renegotiate with a seller if you choose to.
Which homebuyer survey do I need?
Your choice of survey level depends on how much you are willing to spend and how confident you are in your purchase.
If you're purchasing a relatively new home, or are an experienced tradesperson, then you may feel comfortable with the most basic RICS Condition Report. If you're buying an old property, a listed home or one that requires substantial work, then we recommend investing in a more comprehensive survey.
Instead of thinking about how much a survey costs, it's worth considering how much it would cost if things get missed. Generally, if you're buying an older property or one in poor condition, then you should invest in an extensive survey.
A survey doesn't just provide you with information, it's an insurance policy. A surveyor can spot issues which may need to be fixed, and in some cases, provide guidance on exactly what needs to be done. You can use the survey as the basis to get quotes for works that may need to be completed.
A more extensive survey can save you money. If any serious issues are spotted, you can use this information to renegotiate. Your seller may agree to reduce the price of the property or fix any issues before you complete your purchase.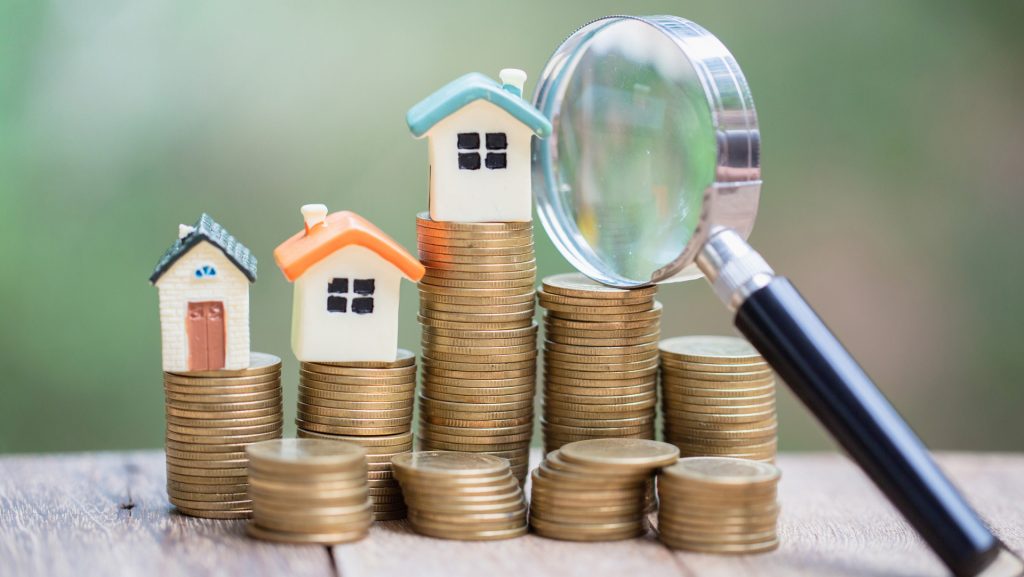 What about the mortgage valuation survey?
A mortgage valuation survey is to reassure your mortgage company that your property is worth what you're paying for it. It's essentially to safeguard their investment and give confidence that if they were to repossess it for any reason, they'd be able to resell it.
A mortgage valuation is just that, a valuation of the property. There's no report on its condition or any repairs that need to be completed.
As a buyer, you'll be expected to pay for the survey. The average survey costs between £150 – £1500, with the total price calculated based on the size of the property.
In most cases, the valuation is in line with expectations, but sometimes it may come back lower than the agreed purchase price. If this happens, you have four options:
Renegotiate with the seller and offer a lower price for the property
Dispute the valuation and provide evidence for that the property is worth what you say it is (similar homes previously sold in the same area, for example)
Look at a different lender
Walk away
Thankfully, in most cases, estate agents will have priced a property using their expert local knowledge.
What about a snagging survey?
Snagging surveys are used to identify any potential issues, or snags in a new build property. A surveyor will check the new building and identify any issues that may need to be rectified or fixed before moving in. A snagging survey will cost around £300 and is useful, particularly for first time buyers who have never owned a home before.
Any more questions?
We know buying a new home can be challenging, which is why at Simon Blyth we try to make it as simple as possible. If you have any questions on the property purchase process, or guidance on what survey might be required, speak to one of our agents. We're Yorkshire's local estate agent and have been helping buyers find their perfect home for years.