October 6, 2021
The mortgage interest rate is, put simply, the cost of accessing the cash you need to buy a home. The higher the interest rate, the more it'll cost to borrow (which means higher mortgage payments).
Interest rates can seem confusing, but they're pretty simple to understand. In this blog, we talk you through how mortgage interest rates work, explain why the interest rate isn't the only thing you need to know when borrowing and explore ways to save money.
What is a mortgage interest rate?
Your mortgage interest rate is the percentage your mortgage lender will charge you to borrow money. It's the profit your mortgage lender makes for taking the risk to lend to you.
There are two types of mortgages:
Fixed-rate mortgages – where you are charged a fixed interest rate for the duration of the mortgage (typically anywhere between 2-10 years).
Variable-rate mortgages – where the amount you repay changes, based on the Bank of England base rate.
When you see mortgages advertised, you'll always see the interest rate. As a general rule of thumb, the lower the rate, the cheaper it is to borrow (although there are other important factors to consider).
You'll see interest rates listed as APR (annual percentage rate). This calculation includes all fees, charges, and discounts from a lender.
How do you calculate the interest rate on a mortgage?
Like a credit card, your mortgage lender will calculate the amount of interest you need to pay against the outstanding loan amount.
We can illustrate this with an example of someone with an outstanding mortgage of £100,000 and a fixed interest rate repayment mortgage at 2%.
Outstanding mortgage: £100,000
Interest rate: 2% (0.02)
Monthly interest rate: 0.00166 (0.02 / 12 months)
Monthly interest: £166 (£100,000 x 0.00166)
Using this example, you can see that every month you're paying £166 in interest.
However, it's not quite that simple. To ensure you always pay the same amount each month, Mortgage lenders spread the total cost of borrowing across the entire length of the mortgage. It's called amortisation.
When you start paying your mortgage, a large percentage of that will be interest payments. As you pay off more, you begin to chip away more and more at the capital. At the end of your loan period, you've paid off the property purchase price and interest, all while making the same monthly repayments.
What interest rate should I pay?
Whether you're buying your first home, remortgaging or adding another buy-to-let property to your portfolio, your mortgage interest rate is the most important figure in your borrowing – but there are other considerations, too.
Here are some of the other factors that could affect the total cost of borrowing, including:
Arrangement fees – the amount your lender will charge you for arranging a new mortgage
Length of term – Interest rates can go up as well as down, so some borrowers prefer to fix their mortgage for a period (5 years or 10 years are standard). You'll pay a slight premium for the security.
Overpayment restrictions – Some lenders will levy heavy charges if you want to overpay your mortgage or leave early (if you sell, for example).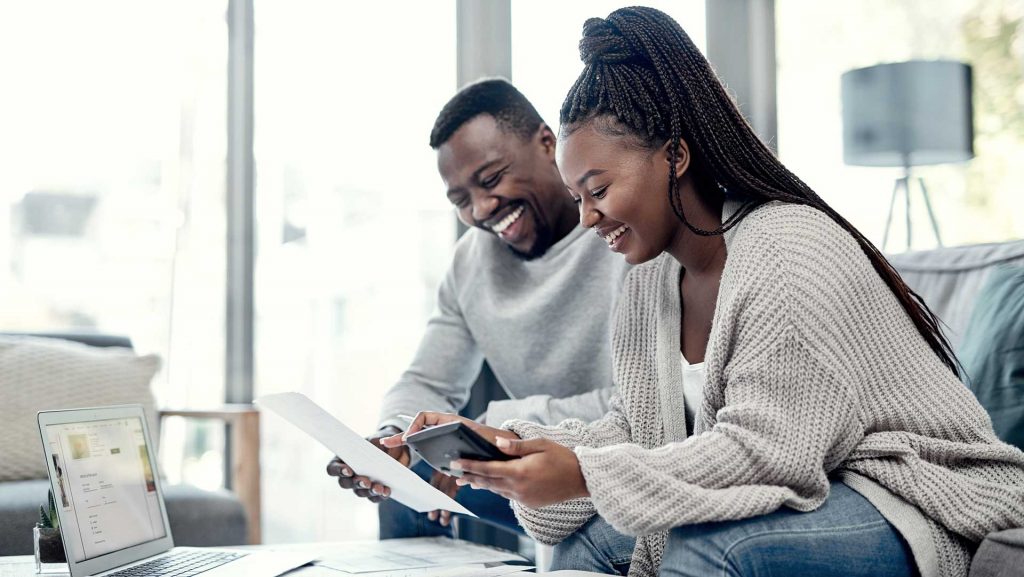 Will I get the lowest borrowing rates?
Interest rates are at a historic low, with many mortgage lenders advertising incredible interest rates. This means mortgage borrowing is cheaper than ever.
The Financial Conduct Authority has strict rules for financial services companies. If a rate is advertised, it must be offered to a significant proportion of customers (over 51%). However, you'll only get the lowest rates if you meet strict criteria set by the lender.
While lenders may advertise low mortgage interest rates, the rate you are charged will depend on your specific circumstances and your risk to the lender.
Those with large deposits, or existing equity, will qualify for the lowest rates. First-time buyers, those with small deposits and those approaching their borrowing limits, will pay higher rates.
How to reduce your mortgage interest rate
To reduce your mortgage interest rate, you'll need to change to a new product. If you are on a standard variable rate or approaching the end of your fixed-rate mortgage term, you should be able to switch to a new mortgage without paying any penalties.
If you are in the middle of a fixed-rate mortgage term, you will likely need to pay exit fees. The amount you pay to end your current mortgage deal will be a percentage of the outstanding loan amount (in some cases up to 5%). So while you may qualify for a lower rate, the costs associated with switching may mean that any savings are quickly eaten up.
While you can search online for mortgages, we recommend working with a qualified mortgage broker. They can provide independent advice and guidance, helping you to find the best deal for you. Choose a broker that can access the whole of the market (not tied to a lender).
Your mortgage broker will support you through the process of obtaining a mortgage. They will provide a clear and simple breakdown of all costs and charges and help you weigh up the total cost of borrowing, not just the advertised APR.
The easiest way to reduce your interest rate is to work with a professional mortgage broker.
Looking for a new mortgage?
Mortgages are complex financial products. Selecting the wrong mortgage product could cost you thousands, so we always advise speaking to a professional. At Simon Blyth, we work with the Mortgage Advice Bureau, an independent mortgage broker with over 950 staff in the UK. They work with a panel of over 90 lenders and will work with you to get the best deal at the best rate for you and your property purchase.