March 23, 2020
If you're looking to sell your home, you're not alone – there are currently over 400,000 UK properties on the market (March 2020). Pictures can only tell half of the story, potential buyers will fall in (or out) of love with your home during the viewing. Here are 10 selling house viewing tips for selling from the experts that will increase your likelihood of receiving an attractive offer and completing a speedy sale.
1. Glorify your garden
Buyers are likely to visit your property before the official viewing, so maximising its curb appeal is crucial. Clean up the front garden by removing any weeds and overgrown plants. Dust off the lawnmower and spruce up your green spaces. It's a great idea to give your front door a thorough clean and consider repainting if it's an option. Remember, first impressions count – so make the right one.
You should also clear out your back garden too ready for the viewing. A trip to the local tip can clear out most junk, and a patio set and BBQ can show what life is like in your garden during the summer months.
2. Declutter
When visiting your property, homebuyers are trying to imagine themselves living there. One of the biggest obstacles to that is household clutter. It can take the most active imagination to see through mountains of mess.
Most people will accumulate vast amounts of stuff, but removing any clutter before a viewing can improve your chances of negotiating a deal.
If your property is becoming too full of your possessions, putting some of it in storage is a wise move. As well as making your home more saleable, it'll make the moving process easier too. Consider donating unwanted items to charities like the Reuse Network. Your clutter could change a life for someone who needs a helping hand.
3. Reduce personal possessions
We all love to express our personalities through our homes, but think about how that appeals to potential purchasers. During the sales process, consider hiding collections, temporarily removing large artworks or pieces of furniture which are a bit of an obstacle.
We're not suggesting you remove every item that means something to you, but think about how your collection might appear to someone who doesn't share your passion when they come to view your property.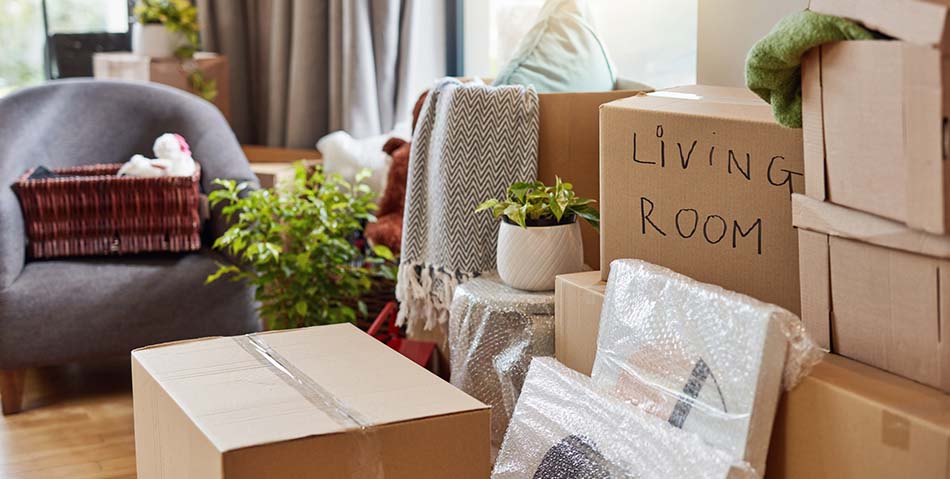 4. Love the light
Whatever the season, light and bright homes are appealing to buyers. One of our top tips is to go through every room in your house and ensure that window sills are kept free of clutter, allowing the maximum light into your home. Open all blinds and curtains (and check their condition while you do so). If it's warm, open the windows to let some fresh air in.
If the viewing is happening in the late afternoon or evening, ensure rooms are well-lit. Add a little ambience with softer lighting options such as candles or lamps. They're more forgiving than harsh spotlights which can show up tired or marked paintwork and surfaces.
5. Keep your kitchen spotless
Dirty dishes, crumbs on surfaces and filthy ovens are all turn-offs for potential purchasers. The kitchen is, for many, the central hub of the home and will receive the most scrutiny during a house viewing. It doesn't need to be pristine, but buyers want to see a cared-for kitchen.
When selling a property, you don't need to replace units, but a thorough clean can bring the best out of any fitted kitchen. Start by replacing mouldy seals and giving the walls a lick of paint. Avoid cooking meals with lingering odours like curry the night before as the smell can persist in the kitchen (and permeate the rest of the building).
6. Clean the bathrooms and toilets
It's a dirty job, but someone has to do it – make sure it's you! Kitchens may sell houses, but a dirty or dilapidated bathroom can spell disaster. In fact, dirty bathrooms can have an impact on house prices, with unclean toilets and messy kitchens some of the biggest turns-off for house viewers.
In 2019, almost a third of properties (29%) of homes sold had a brand new bathroom fitted, say propertymark – but you don't need to go that far. Before any house viewing, clean all toilets, sinks and baths thoroughly. Pay special attention to taps and chrome work and remove all limescale deposits. If you're having trouble tackling tough stains, consider investing in the services of a professional cleaner.
7. Children's areas
Children are, let's face it, messy! But don't let their dirt and mess derail your sale. Before any viewing, tidy up children's bedrooms or playrooms. Think about investing in storage solutions that make this easier. Don't just hide everything in a cupboard – most house buyers will open them, and finding themselves covered in soft toys or kids clothes isn't going to increase your chances of an offer!
Older children and teenagers may not want you going into their bedrooms, but during the house sale process you need to make every room as appealing as possible. Remove any posters or pictures that may offend or upset any visitors.
8. Home staging
A home viewing is a chance for people to gain a snapshot of what life would be like in your home, so make it as appealing as possible. In a competitive local market, small touches can make a big difference.
If you can afford it, add some fresh flowers, fill the fruit bowl and display some classy coffee table books. Give visitors an insight into your lifestyle – if they like it enough, you could get an offer.
When a viewing is happening, ensure TVs and radios are off. Let the property speak for itself without any outside interference.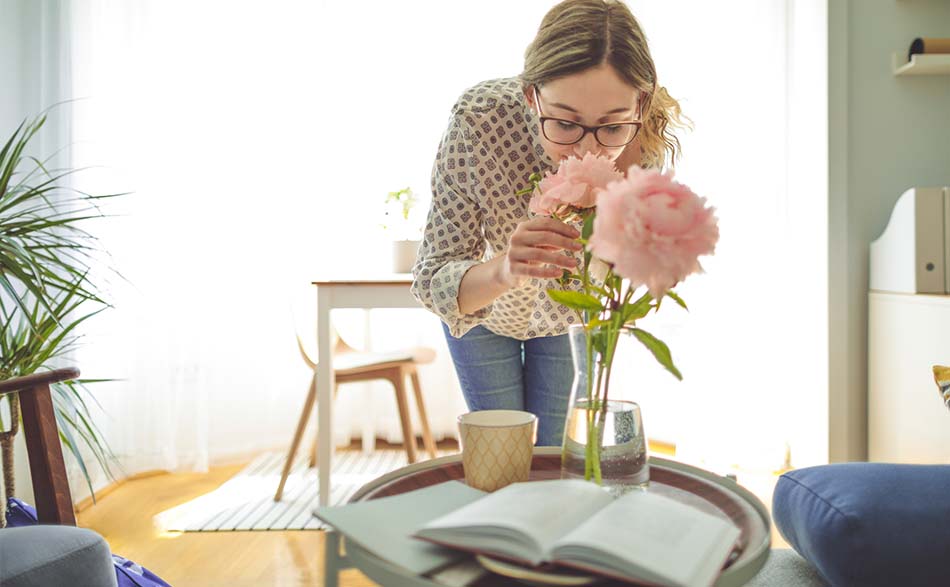 9. Make yourself scarce
House buyers need to feel what it's like to live in your house, and the biggest impediment to that vision could be you. During a viewing, make yourself scarce to give your visitors the chance to really explore your de-cluttered and homely home to see whether it works for them.
If you've got children, take them out or ask a grandparent or friend if they can visit for a period. If you do need to be in the home, speak to your estate agents and stay out of the way during the viewing. Give the buyers the time and space they need and respect their privacy as you'd expect them to respect yours.
10. Protect visitors from pets
While many of us are animal lovers, you can't assume we all are – so err on the side of caution and ensure your pet is out of the home while there's a viewing.
When selling your home, try to reduce or remove pet-related items, such as chewed up toys and litter trays as these can be off-putting to potential buyers. If your dog or cat has shed hair, then try to clean it up as best you can.
Bonus tip – Stimulate the senses!
A successful house viewing should stimulate all the senses – including smell. It may be a cliche, but the smell of baking fresh bread or freshly brewed coffee makes us think of home. If you're not a baker, fresh flowers can fill a room with a delightful scent. Avoid strong-smelling diffusers or potent potpourri as these can put some buyers off. Our advice is to keep smells subtle for the best effect.