August 5, 2021
Freehold and leasehold are two terms you'll see a lot when searching for a property, but do you know what the difference is? This article explains the difference between a freehold and leasehold property and provides essential information you need to know when house hunting.
The differences, explained
Put simply, when you own the freehold to a property you own it forever. As the property owner, you're responsible for all maintenance, management and upkeep. The majority (but not all) houses are sold as freeholds.
If you buy a leasehold, you only own the property for a certain number of years. Whether it's 100 years or 1,000 at the end of the term, the ownership of the property reverts to the leaseholder. You're purchasing what's described as a 'right to occupy'.
Most flats, including those above shops, and maisonettes are sold as leaseholds. Shared ownership properties are often leaseholds, as are some new-builds. If you buy a leasehold, you'll own everything within the four walls of your flat. However, you don't own (and aren't responsible for) structural walls.
The structure of the building and common areas are owned by the freeholder, who must maintain and repair the building. They won't pay for it, however. Instead, the cost is usually split between all residents and recovered through a service charge. You'll also be expected to pay the landlord's building insurance and in some cases contribute to what's called a sink fund to cover the cost of future repairs.
The length of your lease is called the term. Whenever you see a leasehold property for sale, you'll see details of the length of the lease.
The shorter the lease, the less attractive it is to buyers and mortgage companies. According to the HomeOwners Alliance, most mortgage lenders won't lend unless at least 70 years are left on a lease.
Leasehold v Freehold: What's best?
When it comes to buying a property, it may appear that leaseholders are worse off than freeholders, but that's not necessarily the case. Both options have advantages and disadvantages, and only you can decide what you feel most comfortable with.
Let's look at some of the differences between leaseholders and freeholders:
As a freeholder:
You own the property and the land it sits on
You're solely responsible for the maintenance and upkeep of the property
Freeholds can cost more than leaseholds
Freeholds are usually only for houses, not flats or shared ownership properties
As a leaseholder:
You only own the property for the length of the lease
You'll need to pay a service charge to fund repairs, including paying into a sink fund
You'll have to contribute toward buildings insurance
There may be restrictions on what you can do to the property (including making alterations or keeping pets)
You may need to renew your lease at some point, which you will need to pay for
Leasehold properties can be cheaper
A shorter lease allows you to negotiate the price with the seller (and even request the lease is extended)
Flats, maisonettes and shared ownership properties will all be leasehold
When purchasing a new home, your choice of whether to buy a freehold property or leasehold property will largely be dictated by the type of property you are buying. If you are buying a house, it's likely you'll buy the freehold. On the other hand, if you're buying a flat, maisonette or shared ownership property, it's almost certainly going to be a leasehold.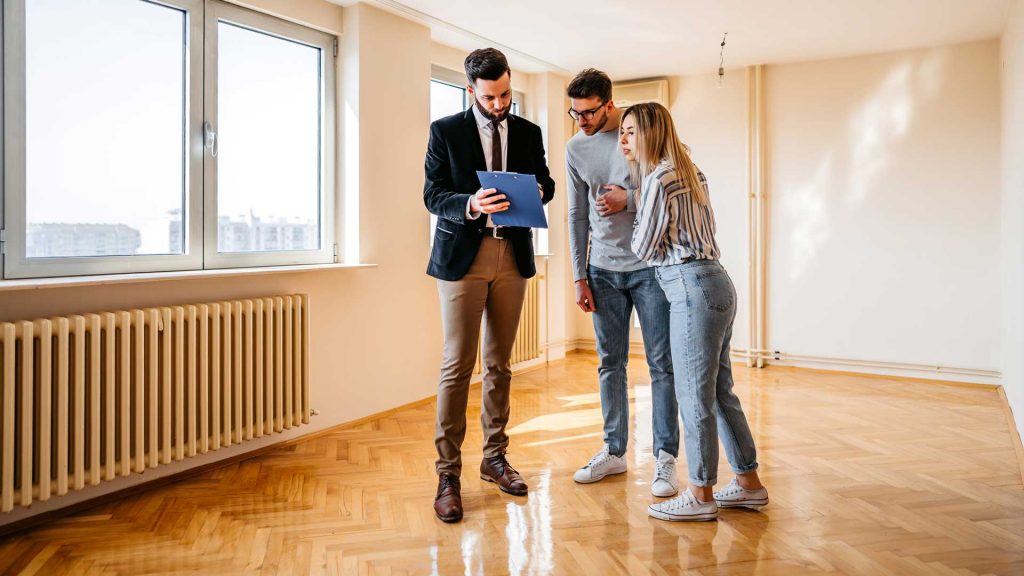 What do I need to know when buying a leasehold property?
Leaseholds can confuse property purchasers, particularly first-time buyers who may not understand what a lease is and how it works.
Here's what you need to know when purchasing a leasehold property.
How long is left on the lease?: Any leasehold property listing should clearly state when the lease expires. Some leases can last up to 1,000 years, but most are between 80 years to 100 years. As we've mentioned before, if a lease has less than 70 years to run, it's unlikely you'll be able to secure a mortgage from most lenders.
Check the lease: A lease is a contract between the purchaser and the freeholder, and many come with stipulations and restrictions. You may not be able to keep a pet, access a garden, or make alterations to your property without permission. Unless you're a legal expert, get a qualified professional to read through any lease before agreeing to a sale.
Ask how much it costs to extend a lease: If you expect to stay in a property for the long term, then you'll probably need to extend the lease. You have a legal right to extend your lease, but you will need to pay for it. The costs can differ, but estate agents should be able to provide an estimate before you purchase the property.
Get clarification on service charges: As a leaseholder, the landlord or management company has the legal right to levy a service charge. Before buying a property, clarify what the service charge is and any scheduled increases. Your mortgage lender will take the service charge into consideration when deciding whether to lend.
For more information, read the Government advice for details on your legal protections and the responsibilities of every landlord and freeholder.
Our view? Get expert legal advice
Buying a property – leasehold or freehold – is stressful enough before you start delving into legal details. At Simon Blyth, we'll always provide you with clear, uncomplicated advice, but we always recommend you work with a conveyancing specialist. We have relationships with several conveyancing solicitors who we trust to provide expert, impartial advice to support your property purchase. Once you've found the right property, they can ensure that you can have complete confidence in your purchase.