January 29, 2020
The mortgage market for rental properties has seen some fundamental changes as a result of the financial crisis. Today, if you want to buy a property to let out – or are remortgaging one you already own – you'll need a specific product called a buy to let mortgage (BTL). In this article, you'll learn how to buy to let mortgages work, how they differ from residential mortgages, and why you'll need one if you're looking to buy a property to rent.
What Is A Buy To Let Mortgage?
A buy to let mortgage is a particular type of mortgage product that is sold to those who are purchasing a property as an investment, not a home. Before the financial crisis, investing in property was simple. Investors could choose from a range of mortgage products to purchase properties. However, stricter lending rules introduced by banks have changed the products that are available to landlords. Today, if you want to buy a property to rent out, you will need a buy to let mortgage.
How Do Buy To Let Mortgages Work?
Buy to let mortgages are similar to residential mortgages, but differ in some key ways:
Fees are likely to be higher.
Mortgage interest rates are likely to be higher.
You will need to have a large deposit (around 25% of the property's value).
Buy to let mortgages are commonly interest-only, meaning you won't be paying off the capital each month.
You will have to pay an additional

3% stamp-duty fee

.
Buy to let mortgages are commercial products that reflect the challenges of being a landlord. They're not authorised and regulated by the Financial Conduct Authority (FCA).
Am I Eligible For A Buy To Let Mortgage?
Whether you're a first-time buyer or experienced landlord, your ability to secure a suitable mortgage product depends upon whether:
You have a good credit record.
You don't have significant personal debts that could affect your ability to repay the mortgage.
You earn over £25,000 a year.
You're in the right age bracket. Some lenders have upper age limits and will refuse to lend to those who will be over 70 when the mortgage expires.
Each individual lender will have slightly different criteria for lending, so it is worth speaking to one of our independent Advisors to see which product is right for you.
How Much Can I Borrow?
The amount you can borrow to purchase a property isn't solely based on your ability to pay the loan back, but the rental income that the property can generate.
The rent you receive should be 25 – 30% higher than the monthly mortgage payment. For example, if your monthly mortgage repayment was £500, you would need to earn at least £650 in rent to be eligible for a buy to let mortgage products.
This additional amount gives you a buffer to cover any expenses you may incur in caring for or maintaining the property. It also provides some protection against any void periods, when your property isn't tenanted.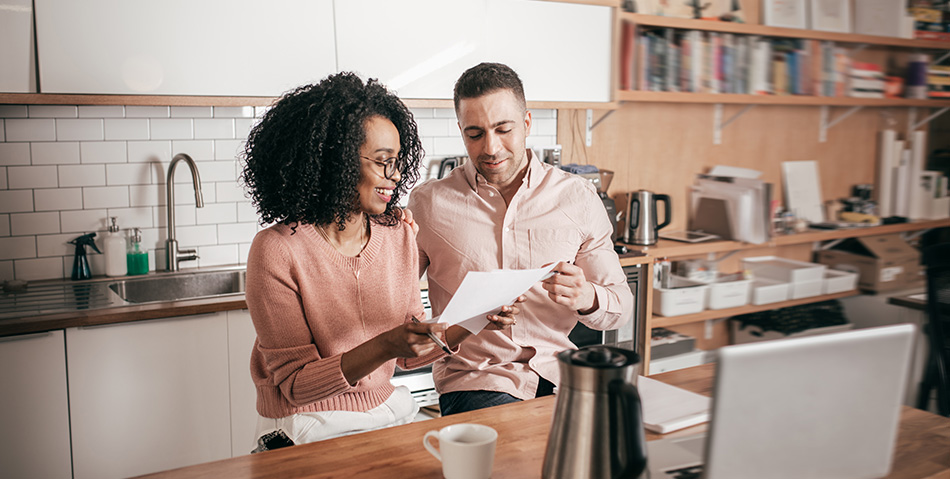 How Can I Get A Buy To Let Mortgage?
Before you consider viewing any properties, you must be confident that you can secure a buy to let mortgage. For an example of what you could borrow, you can use an online mortgage calculator. These may give a general indication of whether the property you want to buy, and your expected rental yield will reach the levels set; however, they do not take into account your age, employment or your financial circumstances.
The best advice is to speak to one of our in house mortgage advisors who have access to over 100 different products and can offer advice specific to your circumstances.
What Are The Challenges?
Letting out a property is like running a business, with costs that need to be covered. New rules introduced in 2017 mean that landlords are no longer able to claim mortgage interest relief on rental income. The changes to the amount of tax relief for landlords can have severe implications for the amount of income tax you pay and other benefits. There are also capital gains tax implications when you sell the property too.
You should speak to an accountant before applying for a buy to let mortgage or making an offer on a new property. They can calculate the impact that applying for a mortgage will have on your current and future financial position.
Is A Buy To Let Mortgage Right For Me?
According to Government figures, there are over 5 million buy-to-let homes in the UK. Being a landlord can be challenging, but if approached in a business-like way can be financially rewarding. Providing a well-maintained home to the market enables individuals and families to enjoy somewhere to live.
Entering the buy to let market is more complicated than it has been in the past. Still, the rules and regulations are there to protect you as a landlord – ensuring that the investment you make is a good one. The eligibility criteria assess your ability to pay, and the calculation of rental income can give you confidence that your investment is one that will pay itself back, in the short-term and the long-term.
Before applying for a buy to let mortgage products or viewing any properties, we recommend that you speak to a mortgage broker. Once your finance is sorted, at Simon Blyth, we can help you find the right investment vehicle that delivers consistent, long-term returns that justify your time and money. Our experienced agents can steer you in the right direction and guide you through the purchase process, including helping to find tenants for your new property.