February 29, 2020
As estate agents, one of the most frequent questions we get asked by house buyers is 'how long does it take to buy a house?' The process typically takes between 3 – 6 months, but it can be shorter or longer. In this article, we guide you through the process of purchasing a home and include information on how long each stage might take. If this is your first property and you require more helpful information please seek out our earlier first-time buyer article.
Typical House Buying Timeline
The mortgage: 1 month
Property search & offer: 6 weeks – 3 months
Survey & legal checks: 4 – 12 weeks
Exchange & completion: 2 – 4 weeks
The average time to buy a property: 3 – 6 months
The Mortgage: 1 month
Arranging the mortgage
It doesn't matter whether you're a first-time buyer or a seasoned house-mover, you'll need to arrange a mortgage. If you have an existing mortgage, you can discuss this with your current lender about porting this mortgage to your new property. This can be a quick and straightforward process, but your mortgage lender is required to carry out all affordability checks and follow the same procedure as they would for a new mortgage application.
Mortgage broker
If you are looking to extend your borrowing, or want access to the whole market, then speak to a mortgage broker. Mortgage brokers are specialists at finding the best mortgage deals and can support you through the entire process. If you're a freelancer, self-employed or run your own business, speaking to a specialist mortgage broker who deals with complex cases is crucial.
A mortgage agreement in principle
As a first-time buyer, before you start searching for a property, your estate agent will ask whether you have a mortgage agreement in principle. This is an indication from a lender that they are willing to offer you the money you need to purchase a property.
Arranging a mortgage can take around a month, but can be longer for those who are self-employed or first-time buyers. We recommend that you have at least an indication of what you can borrow before you start viewing properties.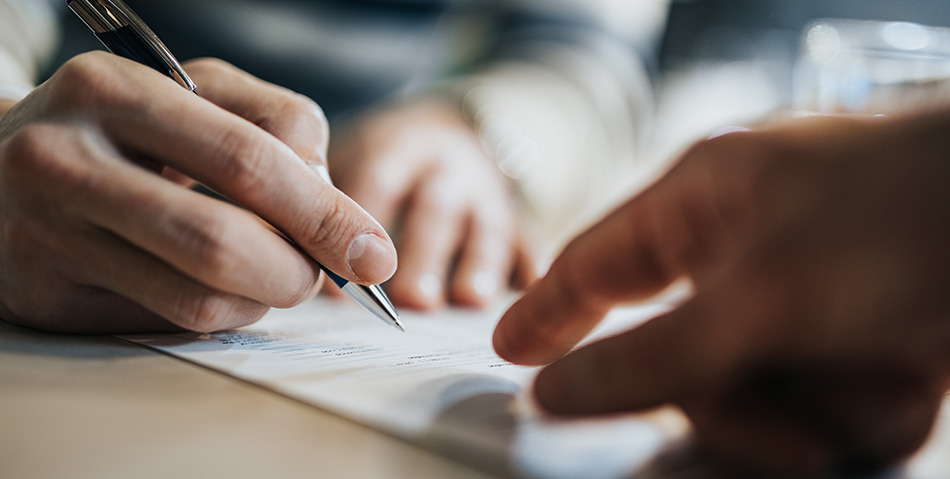 Property Search & Offer: 6 weeks – 3 months
Property search
The exciting part of buying a home begins with the property search. You can use websites like Onthemarket and Rightmove to help you find a property, but to get the best insights – and information on the latest properties – you should use an estate agent.
Research the area
Unless you're moving to a property on the same street, you'll likely need to research the area you're moving to. Experienced local estate agents can provide you with detailed information about the area. They can tell you about local schools, amenities and any local planning decisions that may affect your property.
Place an offer
Once you've found the perfect place, it's time to put in an offer. If the vendor accepts your offer, the property can be off the market that day. If you want to negotiate a lower price, be prepared to spend days or even weeks waiting by the phone.
You may find the perfect property on day one, or spend years finding the right home. In our experience, the average is around 6 weeks – 3 months.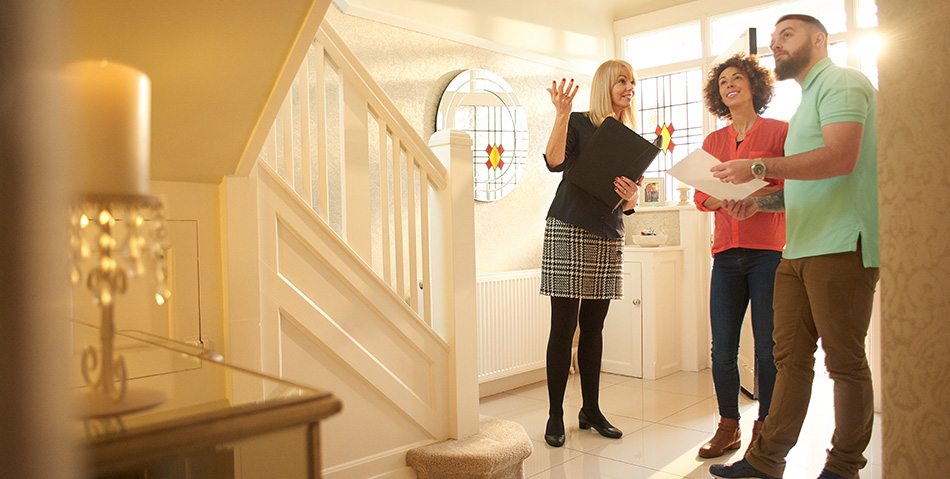 Survey & Legal Checks: 4 – 12 weeks
Conveyancing
At this stage of the property purchase process, you must instruct a solicitor to act on your behalf. They will begin the conveyancing process and will work with you throughout the purchase procedure. Your solicitor will obtain land registry information and conduct land searches to identify any potential issues with the property that you are buying. This can include historical access rights to your land, freehold issues and a myriad of other considerations.
Leasehold property
If you are buying a leasehold property, your solicitor will need to spend time checking the legal documentation. This process can be time-consuming but is crucial at avoiding any potentially expensive issues in the future.
Property valuation
Your mortgage lender will instruct its valuer to check the condition of the property before finalizing their offer, but it's good practice to arrange for a structural property survey. It depends on you how detailed the examination is, but you only get one chance to do it – and identifying any problems before you move in enables you to take action. If there are significant issues, your conveyancing solicitor may advise reducing the purchase price. If the survey uncovers major structural problems, you have the opportunity to withdraw with minimal impact.
Paperwork
This process involves a significant amount of form filling and attention to detail. If you complete a form incorrectly or fail to return it promptly, you can find that the whole process takes much longer. During the process of buying there's a mutual responsibility on each party involved to act quickly, or face delays. 
In an ideal world, this process would take around one month, but in reality, it's between 4 weeks – 12 weeks. If you need to renegotiate with your seller, expect more prolonged delays.
Exchange & Completion: 2 – 4 weeks
Exchange
The exchange process describes the formal exchanging of signed contracts and the payment of a deposit from the buyer to the seller. This process is legally binding, which means that once you have exchanged contracts, you're duty-bound to buy the property.
Completion
The completion date is the day on which you legally become the owner of the property and collect the keys from the estate agent. Typically, completion dates are two weeks after the exchange date, with most happening on a Friday, Which? says.
The big move
At this stage, there's the time-consuming process of packing all your boxes and getting ready to move. You can do it yourself, or involve a professional removals firm. 
At Simon Blyth, we work with all house buyers to ensure the process of finding your home to moving in is as smooth and pain-free as possible. We've helped thousands of happy homeowners navigate the house-buying process.