September 14, 2020
After lockdown, the property market is heating up, with motivated buyers seeking serious sellers. The temporary stamp duty holiday means there's been no better time to sell. At Simon Blyth, we've helped hundreds of homeowners to sell their properties at the highest prices – and we can help you too.
In this guide, we provide ten ways to increase the value of your home and achieve the highest sale price possible.
Declutter and depersonalise
If you're looking to sell your home for the highest price, then keep it clean. It sounds obvious, but even the most motivated buyer may find it difficult to look beyond dirty toilets, untouched taps and crusty carpets.
Before your home is photographed, clean it from top to bottom. If you're unable to do this yourself, domestic cleaners and carpet cleaners can do this for you. Once the house is clean, be sure to keep it that way – and take time to spruce up the key areas before every viewing.
To achieve the highest selling price, your home needs to be appealing to buyers – which can be difficult if it's full of clutter of personal items. It's a good idea to ensure your living room and all living spaces, such as bedrooms, are clean and clear of dirt and clutter, but don't stop there!
Motivated purchasers are likely to look into all areas of your home, so don't simply stash away your clutter in the garage, loft or cupboard space. A cost-effective temporary solution could be to store your items in a purpose-built storage warehouse until your property sells.
Redecorate and refresh
A simple lick of paint is one of the best – and most cost-effective – home improvements you can do to add value to your home. Peeling paint, scrapes, stains and spots can all be removed quickly and easily, giving walls, ceilings and surfaces a fresh look.
In most cases, you won't need to repaint the entire wall or room. Instead, a quick touch-up or recoat could suffice. If you do choose to redecorate completely, choose neutral colours as this can help potential house buyers imagine themselves in your home.
If you're prepared to do the work yourself, redecorating a flat or small house can be achieved in a weekend for a few hundred pounds, or you could pay a professional. The simplest of jobs could help increase the value of your home, and could make this one of the wisest investments you make in your property.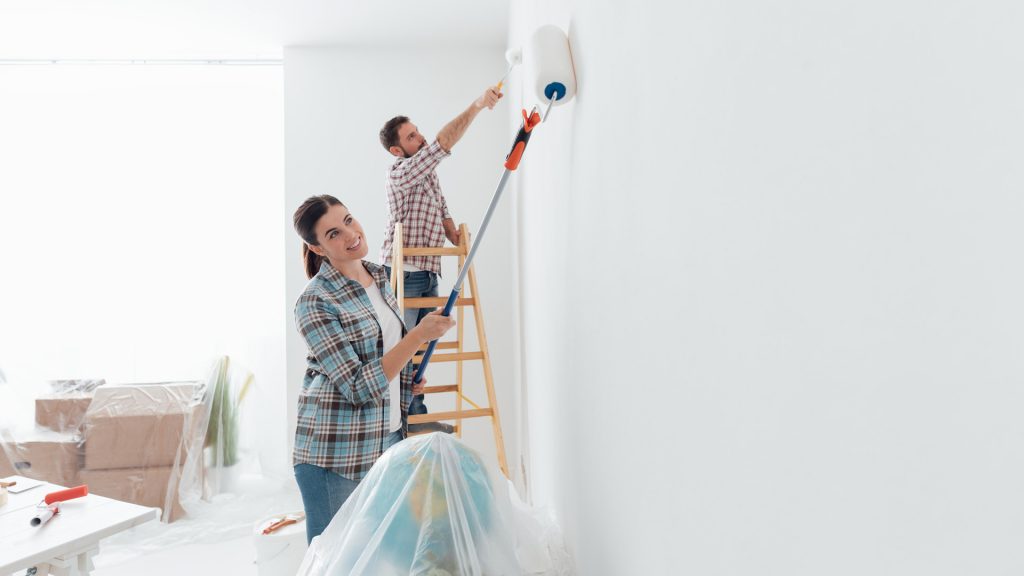 Kerb appeal
The first impression of your property can be a lasting one, so ensure that the front of your home is the best in the street, not the worst.
Typical issues with the front of your home include old or worn front doors, peeling paint, damaged stonework, dodgy double glazing, missing roof tiles and missing guttering or fascias.
Spend some time looking at the front of your home, approaching it not as the owner but as the buyer. Start at the top and work your way down. Every issue you spot, your potential buyers will – so fix them, or expect the price to fall.
Garden redesign
Swimming pools, ponds and hot tubs may increase your enjoyment of your garden, but they could put potential buyers off, with a recent Property Reporter article claiming your possible sale price could drop by up to 7%.
We're not suggesting you fill in your pond or pool, but if you're planning on moving soon, consider whether you could invest the money more wisely elsewhere.
Instead, create a garden that is attractive, functional and manageable. Adding a garden room could add significantly to the value of your property too, particularly as more of us work from home.
Kitchen kickstart
Kitchens sell homes, so refresh and revitalise yours to achieve the best selling price. The average UK kitchen costs around £8,000, but you can update yours for much less.
Regrouting tiles, resealing sinks and replacing cupboard doors can give your kitchen a fresh look for much less – and all without the hassle of a complete kitchen renovation. A new worktop can transform even the most tired looking kitchen in less than a day.
Other kitchen upgrades that can add value without breaking the bank include replacing door handles, professionally cleaning tiles and relaying flooring.
Increase energy efficiency
The average UK heating bill is over £1,250 a year, so anything you can do to reduce this will increase the value of your home. Typical home improvements can include updating your double glazing, fitting an energy-efficient new boiler or adding extra insulation to your property.
The Government offers advice on energy-saving tips and improvements you can make to your home on its Simple Energy Advice website.
You can also find information on the site of grants you may be eligible for which can reduce the cost of home improvements.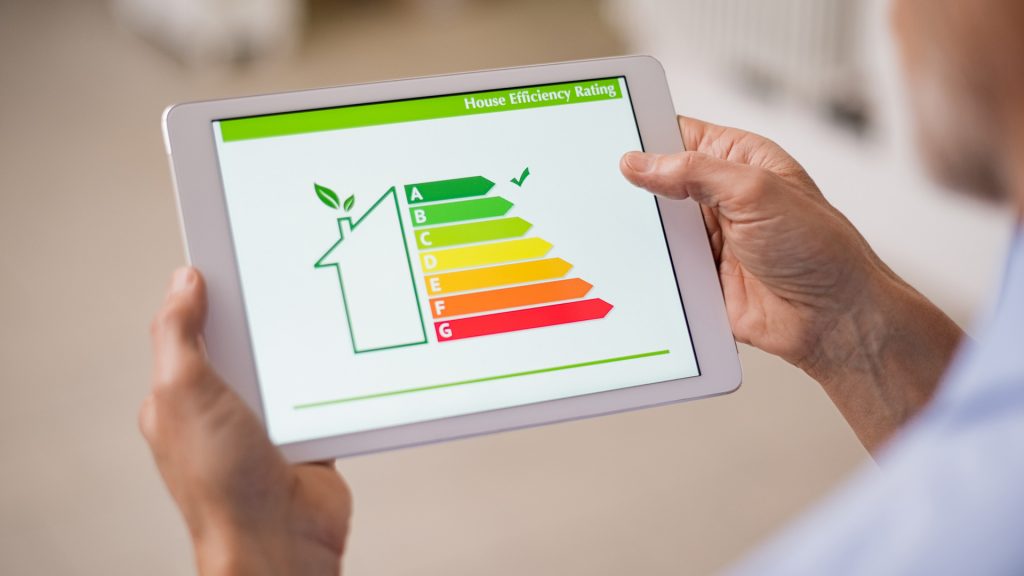 Loft conversions
A loft conversion isn't for the faint-hearted, but this popular home improvement job can add thousands to the sale price of your home. You'll need planning permission and a trusted builder to work with, but a loft conversion could add at least 20% to the value of your home.
A straightforward loft conversion can add a single bedroom which can add thousands of pounds to your property. More expensive conversions, including those with dormers and en-suite bathrooms, may be less cost-effective, so it's worth speaking to a property expert before committing to the project.
Downstairs toilet
It's less exciting than a loft conversion, but if you've got the space under the stairs, then a downstairs toilet can add up to 5% on top of the value of your property.
A cloakroom toilet is particularly useful in larger family homes but is a valuable feature in all homes. A downstairs bathroom can cost less than £1,000 to install and can return that investment many times over. You won't need planning permission to install a downstairs toilet, but you will need to ensure all work is completed to a professional standard by a trained tradesperson.
Off-street parking
A safe and secure place to park a vehicle is high up on many house buyers checklists, so adding secure off-street parking can add value to your home – particularly if you live a built up area.
Installing a driveway or off-street parking will reduce the size of your front garden, so consider whether it's a reasonable investment. If you need to cross the pavement to reach your home, you'll need to apply for a dropped kerb from your local council.
Add cycle storage
The UK is going through a bike boom, with more of us cycling than ever. Families and serious cyclists can build up an (un) healthy collection of bikes that need somewhere to live, so why not add some bike storage to your property?
Purpose-built, police-approved bike storage sheds can add pounds to asking prices, particularly in cities where cycling is popular and space is at a premium.
Expert advice
If you're considering selling your home and want some impartial advice on how to maximise its value, then contact us today. We can provide expert insight into the local property market and property values. Whether you want to appeal to first-time buyers eager to get on the property ladder or homeowners making the next move, we'll help you to maximise the sale price of your home.