October 8, 2020
Remortgaging your property can help you to access the best interest rates, which can help you save money on your monthly repayments. You might be looking for a new deal because yours is coming to an end, or want to access additional cash to fund home improvements. Whatever reason for remortgaging, in this article, we talk through what remortgaging is, how it works and how you can get the best deal.
What is a remortgage?
Remortgaging is the process of switching your current mortgage deal for a new one. There are many reasons people choose to remortgage. Your existing mortgage deal may be coming to an end, you may want to increase your mortgage to raise money to pay for home improvements, or your circumstances may have changed, for example.
Official statistics from the Financial Conduct Authority show that during the second quarter of 2020, the number of remortgages was higher than new mortgage products, as a result of the Coronavirus pandemic. For most people, remortgaging has become a critical – though not exactly exciting – part of the process of owning a home.
Typically, people will remortgage when their fixed-rate deal comes to an end. This is because you may be liable to pay exit fees (called an early repayment charge) if you remortgage before the fixed period has elapsed.
Some people may choose to add additional capital to their mortgage during the remortgaging process to pay for home improvements. Borrowing this way may be slightly more expensive than taking out a personal loan, but it can spread the debt over a much longer period – meaning total monthly repayments are lower.
How does remortgaging work?
When it's time to remortgage, you have two options: stay with your existing lender or apply to other mortgage providers.
In both cases, you'll essentially have to apply for a new mortgage product and pass all affordability checks to ensure you get the best deal.
All mortgage lenders are authorised and regulated by the Financial Conduct Authority and have to adhere to strict lending rules. In recent years, lending rules have tightened. This means that just because you have previously qualified for a mortgage with preferential interest rates, this may not be the case today.
If your personal circumstances have changed, such as becoming self-employed or finding yourself unemployed, then remortgaging may be more difficult – but not impossible.
I want to remortgage, what should I do?
If you have substantial equity in your home, a good credit rating and a small loan to value (LTV), then remortgaging should be relatively easy and straightforward. It's essential to check your credit rating and credit score before applying, as lenders will look at this while making their decision. If you have outstanding debts on credit cards or loans, then we recommend clearing these before applying if you can.
It's worth planning a few months ahead if you want to remortgage, ensuring that your finances are in good order. Lenders will often request to see copies of personal bank statements and could be concerned if they see excessive personal spending, particularly on gambling websites. While not a deal-breaker, it's something they could consider when planning ahead.
Getting a mortgage is never easy, so be prepared to fill out lots of forms and provide all the documents your lender requires. You can do this yourself, or you can use a mortgage broker. Mortgage brokers are experts at helping clients to secure mortgages and act as a trusted intermediary between you and any lender. They can help you present the best case to lenders and manage any issues that may arise.
We would always recommend speaking to an independent mortgage broker, as they have the ability to search the whole of the market.
How do I get a mortgage if my circumstances have changed?
Your likelihood of getting a mortgage depends on several factors, including the amount you need to borrow, the current equity you may have in your home, your repayment history and LTV.
If your income has fallen, before attempting to remortgage, you can use a mortgage calculator to see if you qualify for any deals. Even if your income may not be enough to cover your mortgage, your current lender may look at your payment history and offer you a deal.
In more complex cases, where you have missed payments for example or have significant debts, it's worth speaking to a mortgage broker who may be able to access a much greater range of lenders who can offer you mortgage products.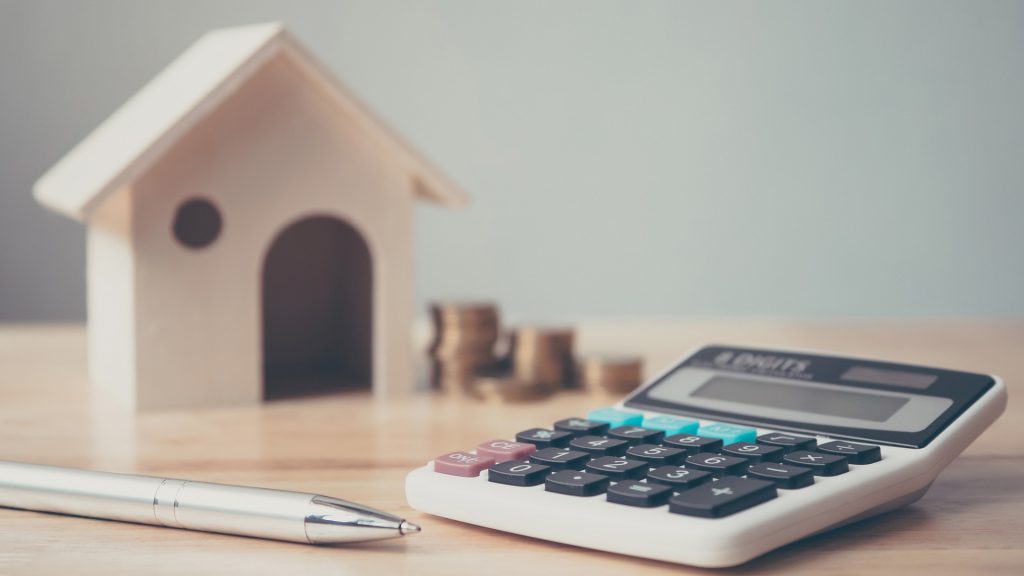 What happens if I can't remortgage?
If your current lender refuses to offer you a remortgage deal (and you can't find another lender willing to provide you with a deal), then you'll revert back to the standard variable mortgage rate (SVR) offered at the start of your term. The average mortgage interest rate paid by so-called 'mortgage prisoners' is 4.4%, which is much higher than the average interest rate of 2.09%.
In this situation, there's not much that you can do but wait it out and reapply in the future. If you do have concerns about whether you'll qualify for a remortgage deal, then we would recommend that you speak to a mortgage broker.
At Simon Blyth, we've been helping first-time buyers and motivated movers to secure the right mortgage product for them and their circumstances. If you need some expert mortgage advice from an independent and impartial mortgage broker, then contact us today.