March 1, 2021
Buying a rundown property and renovating it is a successful strategy for both owner-occupiers and investors. If you plan wisely, you can make a tidy profit or get the home of your dreams for less than market value. However, it can be fraught with danger, with even experienced developers finding themselves burned by hidden horrors in the property or the lurking in the legal pack.
If you're considering buying a house to renovate and sell or want the perfect property at the right price, here's what you need to look for.
Why buy a house to renovate?
Buying a property at below market value, doing it up and flipping it for a profit has been a successful strategy for thousands of developers over the last two decades. The 'fix and flip' business model is a good idea, and can still work, but in a competitive environment, you need to do your research, know your market and plan extensively to make it work.
Many first time buyers choose a fixer-upper as their first home to add value while they live there. It's a tried and tested strategy for generations of homeowners who have put in long days and late nights to transform tired houses into attractive homes.
Even today, as the property market is more competitive than ever, there are still bargains to be had at auction and for those willing to take risks to reap the rewards.
Here are our tips to buy the best property at the right price.
Mortgage matters
Professional property developers will often buy at auction where cash is king. If you're looking to buy a fixer-upper, you may require a product commonly called a 'house to renovate mortgage'. Mortgage lenders providing renovation products are authorised and regulated by the financial conduct authority, so you can trust them. Buying a house to renovate mortgage applicants will need an impeccable credit history, a sizable deposit, and a concrete project plan even to be considered.
The products are offered by specialist lenders who will require details of proposed building works. Interest rates are often higher, which means higher monthly repayments on your mortgage, at least in the short term. You'll also need to be confident in your project planning and your ability to deliver to a schedule, or you could run into difficulties.
Our advice is to speak to an all of market mortgage broker about what finance options are available to you.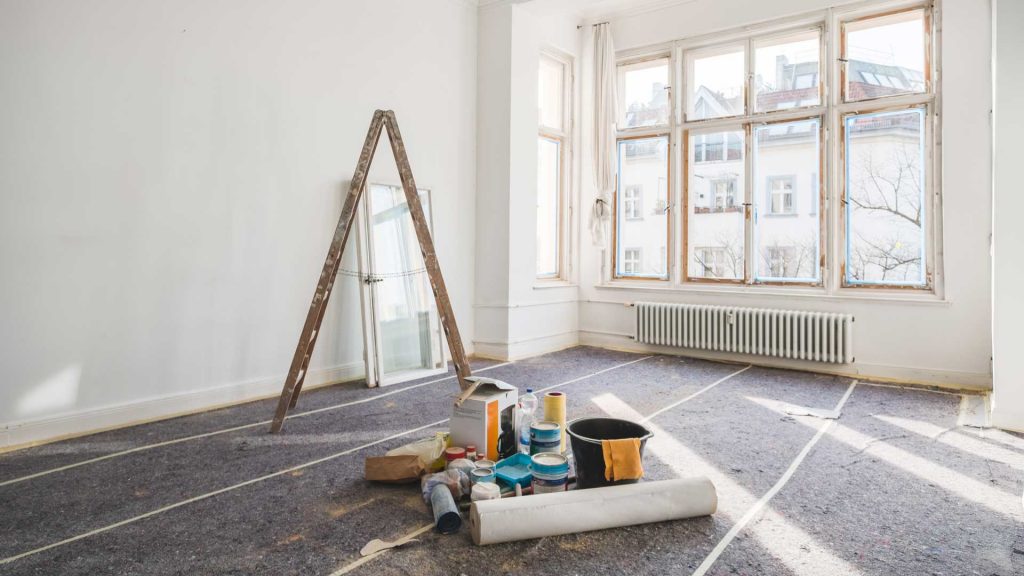 Do your sums
Before putting in an offer (or registering a bid), you need to do some sums. At the most basic level, the key pieces of information you need are:
Expected purchase price
Renovation costs
Other costs, including legal fees and stamp duty
Potential sale price
Together, these figures will help you calculate the likely return on investment. At this stage, the figures can be rough.
Here's how this works in practice.
Purchase price – £150,000
Renovation costs – £30,000
Other costs, including legal fees and stamp duty) – £15,000
Total = £195,000
Potential sale price – £225,000
Return on investment/profit = £30,000
After purchasing the property, paying for all the renovation work and fees, you're left with a return on your investment (ROI) of £30,000.
Property developers typically search for an ROI of 20% or over to make an investment worthwhile. Even if you're buying a property to renovate and live in, you'll want to make sure it's better than simply stumping up the cash for a turnkey property in the same area.
Get a full survey
A full property survey will provide you with critical information about the structural condition of your investment. During the survey process, a qualified surveyor will inspect the property, identify any issues and importantly provide suggested costs for rectifying any faults.
The survey can provide you with essential information to enable you to create an accurate budget for work. If the surveyor identifies any significant issues with the structure or safety of the property, a full survey may be useful in renegotiating the price or even walking away.
Check the condition of everything
When buying a renovation property, you'll want to check the condition of everything you can. You can conduct a visual inspection of all windows and doors, the kitchen's condition, and all other internal fixtures. Ask your estate agent to clarify what is and isn't included in the deal.
You should also check that electricity, water and gas are all connected and their condition. Speak to your estate agent about the age and performance of appliances and inspect everything when you visit the property. Old, damaged or dangerous services could cost significant amounts to put right, so spend time understanding what you're buying.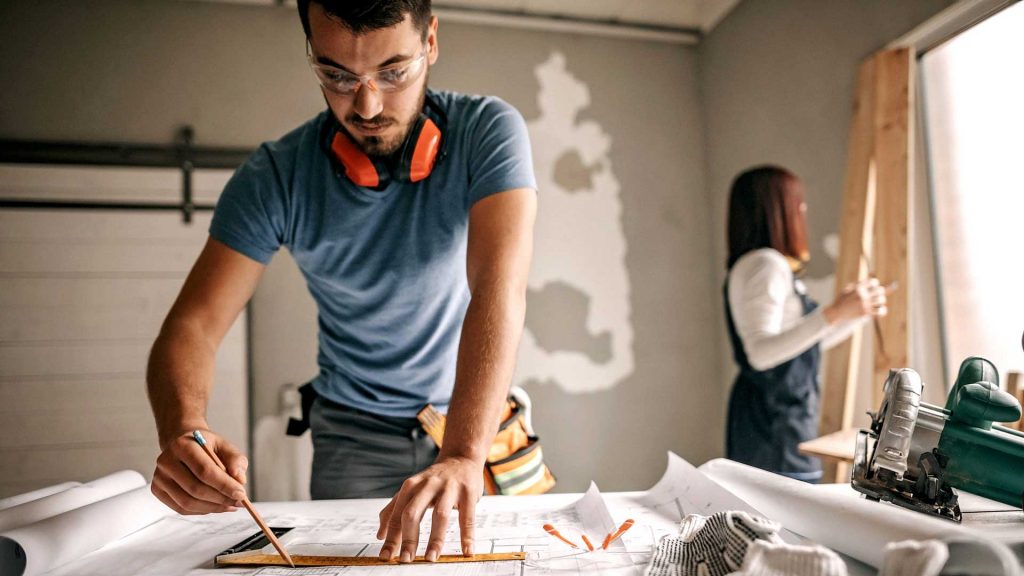 Check planning permission
Concerned the loft conversion may not have been completed correctly? You can check with your local authority the previous planning history of a property by searching the register of planning decisions.
Remodelling during renovation projects can add value. Popular property upgrades include loft conversions, extensions and taking down walls to create large open spaces. Check what planning permission exists on the property, and search in the local area to understand what sorts of developments are and aren't approved.
Talk to the trades
Many property developers are happy doing a lot of work themselves, but in most cases, you'll need professional help. It's a legal requirement if you need work on services such as gas and electricity. Before buying a renovation property, chat with professionals about your work. They should be able to provide a ballpark quote for work that you can use in your calculations.
As well as affordability, ask about availability. Tradespeople can be very busy, booked months in advance, so they may not be able to fit you in immediately. This becomes critical if your mortgage company demands a property that has essential services or a kitchen.
Invest wisely
Not all home improvements are equal. Adding a bedroom in a loft, for example, may cost the same as a new kitchen but will add substantially more value to a property. Successful property developers understand the improvements that will return a profit on their investment.
If you're planning on staying for a long time, you may be more concerned with comfort and cost. Even so, we'd recommend you spend time understanding the implications of your choices.
Set a budget (and contingency)
If you've done your research correctly, you should have a fair idea of a realistic budget for your renovation. We'd always recommend adding a contingency on top to cover any unforeseen (or unfortunate) developments.
It's a fact of life that most renovation projects will exceed even the best-planned projects. Between 10-20% is a reasonable figure, but for properties with structural damage or ones that have been left uninhabited for prolonged periods, the more you have, the better.
Respect the ceiling
Every property has a ceiling price. That's the highest price that you could realistically achieve on the open market.
While you can spend whatever you like on your own home, if you're investing for the future, you'll want to ensure your property improvements deliver a healthy ROI, not leave you counting the costs of your choices.
If you're considering viewing a renovation property or are interested in one of our auctions, then contact us today for an informal chat.