December 1, 2020
Selling your property is a straightforward process that involves a series of stages, and some key responsibilities. In this guide, we walk you through the process of selling a house and provide some straightforward advice on how to make it as simple and painless as possible.
Money matters
The first stage is to make sure selling your home makes financial sense. At the most basic level, the sale price you receive will need to cover the outstanding mortgage.
But that's not the end of your financial planning responsibilities. If you plan on buying a new property, you may face penalties for paying off your mortgage early. You should be able to find details of any repayment penalties in your mortgage paperwork.
On top of this, you'll have to arrange a new mortgage, which can come with costs too. We recommend speaking to a mortgage broker before you begin the process of selling a home.
When selling your home you'll start to accumulate costs too, so you'll need to have some cash available to pay. Budget for a conveyancing solicitor, the certificates you need, and any estate agents fees.
Appoint an estate agent
Now it's time to choose an estate agent. Local estate agents are property experts with an in-depth knowledge of the market. They'll give you an honest appraisal of the value of your home, and are best placed to promote it in your area. In some cases, they might also already have interested buyers lined up ready to view your property. A great estate agent will do everything they can to help you find a buyer.
Estate agents will take a percentage of the sales figure (typically around 1%) to cover their costs. You'll agree on this fee with your estate agent before they begin working on your behalf.
You'll sign a legally binding contract with your estate agent that usually gives them exclusivity over selling your home, so select carefully. Ask your estate agent lots of questions, and choose one that you feel fits you the best.
While online estate agents may offer slightly lower prices, you'll get a lot less support, leaving you to do much of the hard work yourself. Is it worth it? That's up to you to decide, but at Simon Blyth, we prefer the personal touch.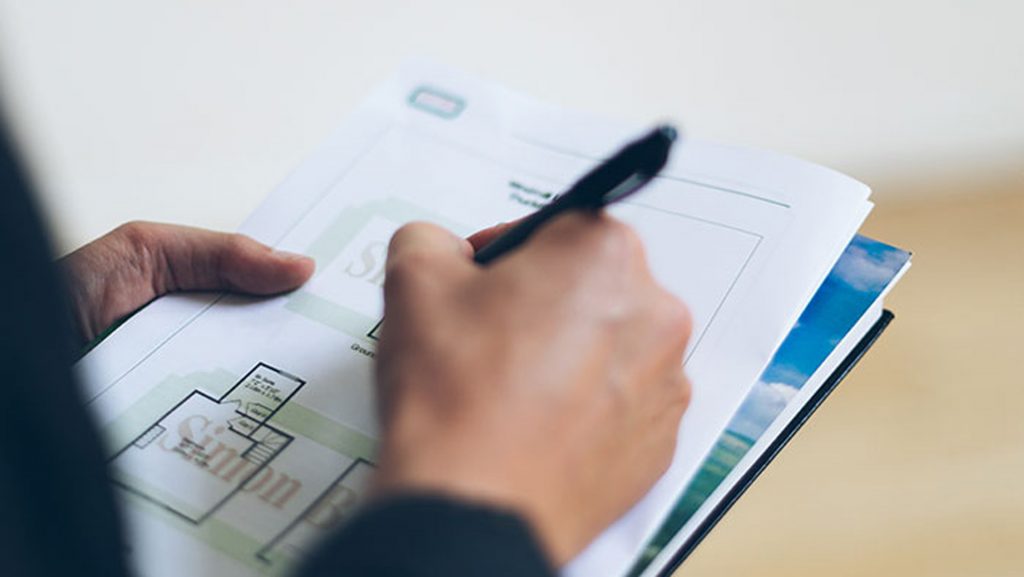 Tidy up your property
Before potential buyers begin to view your property, now is the time to get it ready for the sale process. We're not talking about significant structural work here (although if you have urgent issues, then get them sorted), but cosmetic touches that sell your lifestyle.
You can call it property staging, but we call it common sense ways to increase the sale price. We've provided a selection of house viewing top tips if you're looking for some inspiration.
If you have a limited time, attention or budget, then ask your estate agent for some advice. Like you, they want to maximise the sale price of your property and should be full of ideas.
Get an Energy Performance Certificate
An Energy Performance Certificate (EPC) is a Government requirement when you sell your home. It provides two pieces of information for the buyer:
· details on a property's energy use and typical energy costs, and
· recommendations about how to improve energy efficiency, reduce energy use and save money.
You'll need to find an accredited assessor to provide one, or you can ask your estate agent to arrange this for you. Expect to pay around £100 for an EPC.
Determine a sale price
Estate agents will provide a free valuation of your property. They will give you a realistic figure that will likely bring about a sale. You may want to hold out for the highest figure you can, but that may slow the process down.
Be aware that bargain-hunting buyers may attempt to negotiate a discount (between 5 – 10%), so bear this in mind when setting the price with your estate agent.
Agree a method of sale
There are a few ways you can choose to sell your home, depending on your situation, the speed of sale you want and the current state of the market.
You can opt for a traditional sale where we advertise your property across all channels; a private sale with discretion guaranteed; a best and final offers process to maximise the sale price; and a modern method of auction for a speedy, low-cost sale.
Each method has its own benefits. If you're interested, you can read about the four ways to sell your home here.
Appoint a conveyancing solicitor
Your conveyancing solicitor will take care of all the legal matters while selling your home (and buying a new one, if you're doing so). We recommend appointing a conveyancing solicitor before you start weighing up offers.
You may have a preferred solicitor to work with, but if you need some impartial advice, we work with a trusted panel of solicitors who can take care of the entire process and offer 'no sale no fee'.
Accept an offer
Your property is looking great, and buyers are interested, so expect the offers to roll in! Your estate agent (if you are using one) will talk you through any offers. They have to relay any offers to you that are made on your property, however low.
It's natural to focus on the price, but consider other factors when weighing up offers, such as the financial position of the buyer and their ability to move quickly. First-time buyers won't be part of a chain, which can be a real benefit if you want to move quickly.
If you receive multiple offers, your estate agent will advise you on what to do. They, like you, want to achieve the best sales price, and speediest sale, so trust their opinion and expertise.
Accepting an offer is a big step, but it's not the end of the process.
Complete questionnaires
Selling your home involves lots of form filling, so get your pen (or keyboard) ready. The Sellers Property Questionnaire is a highly detailed and specific form that you must complete honestly and truthfully. In the questionnaire, you're required to list any changes to the property, any potential issues and disputes with a neighbour.
The form can run to over 20 pages depending on your responses, so grab a coffee and spend some time completing it correctly. If you fail to disclose any information in this form, you can face legal issues later on.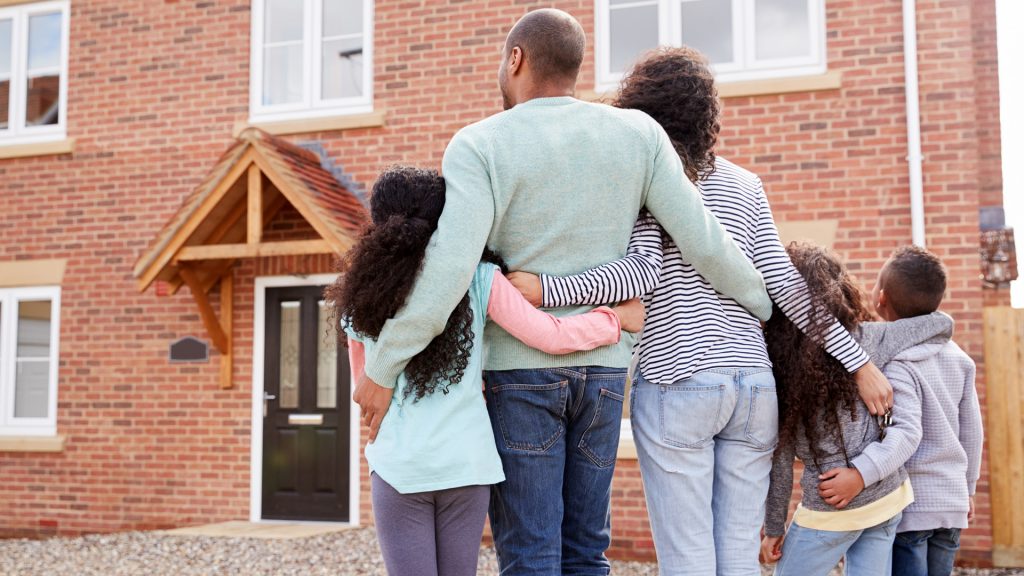 Arrange and exchange contracts
You've accepted an offer, now your solicitor can go to work arranging all the details of your sale. Arranging contracts involves agreeing on the length of time between exchange and completion, and details of any fixtures that will be included (and the price for them).
If the house survey has flagged any issues, it's at this point that you will need to deal with them. You can choose to agree to a discount to the buyer, or fix them yourself.
Once all this is done, you can proceed to the exchange of contracts. At this point, the house sale becomes legally binding – which means there can be severe penalties if you pull out for any reason.
Move out
Now the sale is agreed, it's time to move home. We're not going to lie, moving home can be challenging. You can pack everything up and do it yourself, or work with a professional removals company.
Whilst it may be cheaper to do it yourself, professionals can make it a much easier and stress-free process.
Complete the sale
When you complete your sale, the payment is made, and the deeds are transferred between solicitors. When the monies have been transferred to you, you hand over the keys to the new owner who takes legal responsibility for the property.
The conveyancing solicitor will start the process of transferring ownership with the Land Registry.
A stress-free sale
Selling your home can be a time-consuming process, but at Simon Blyth, we work on your behalf to ensure a stress-free sale. We've helped thousands of happy customers in Yorkshire to buy and sell properties, enabling them to move out and move on. As well as being Yorkshire's local estate agency, we can provide guidance on all aspects of your sale, including conveyancing, surveys, arranging a mortgage and removals. Get in touch today if you want to sell your home.