February 2, 2021
Getting a mortgage may seem daunting, but by following our top tips, you'll be in the best possible position to get the property of your dreams. Be prepared for plenty of planning and paperwork before you can access the finance you need to fund your move.
If you're a first-time buyer or looking to move up the ladder, here are 10 proven ways to improve your chance of getting a mortgage.
#1 Be realistic about what you can afford
Before starting on the process of applying for a mortgage, be realistic about what you can afford. Lenders are regulated by the Financial Conduct Authority who restrict them to lending you (and your partner on a joint income) no more than 4.5 times your total combined income.
Independent organisations such as the Money Advice Service have their own mortgage calculators so you can check what you can borrow.
The more you wish to borrow relative to your income, the stricter the checks and the lower your chances. We recommend that you're reasonable and realistic about how much you can borrow.
#2 Build the biggest deposit
The bigger your deposit, the greater the likelihood of you being accepted for a mortgage. This is one of the most essential tips for getting a mortgage for first-time buyers with no equity.
While some lenders offer mortgage deals with as little as a 5% deposit, these are likely to be reserved for those with no debts and a flawless credit report.
If you're a first-time buyer, you may be eligible for one of the Government's Help to Buy schemes, including help to buy ISAs and help to buy equity loans that can boost your deposit by up to 20%.
#3 Check your credit score
Mortgage lenders will check your credit record and credit rating to assess your creditworthiness, essentially whether you'll be good to repay the money.
Your credit history provides details of all credit agreements you've got with lenders. Besides bank accounts, credit cards and loans, it also contains details of other financial relationships you have with providers, such as mobile phone contracts and utility providers.
You can check your credit report for free, using Clearscore, Experian and Credit Karma. We recommend checking several credit reports because information can differ.
Review all the information on your credit file and ensure it is 100% accurate. Be sure to check for associations with previous partners, as this can be a sure-fire way to drag down your score.
If you spot a problem, raise it with the credit provider and ask them to rectify the record.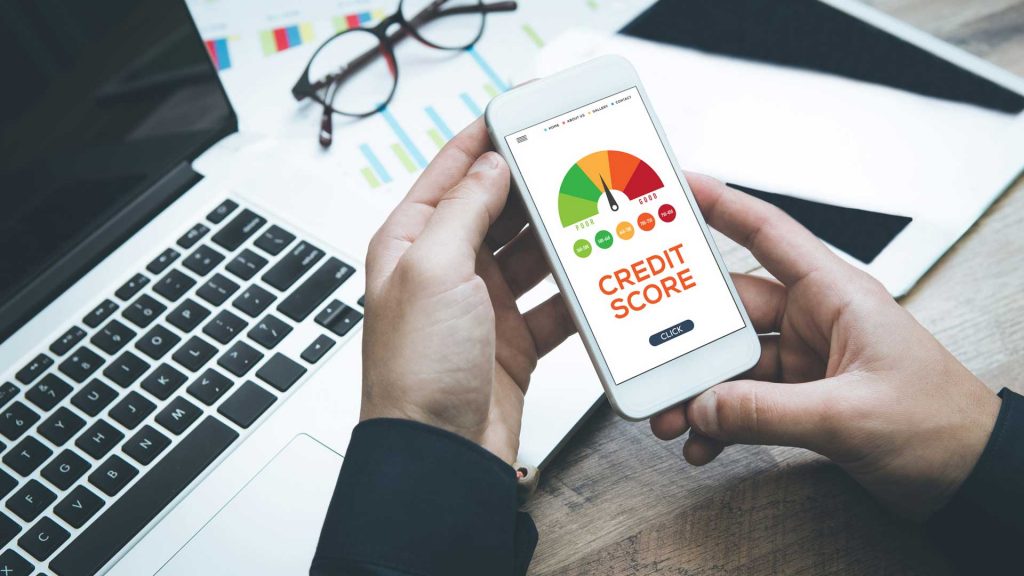 #4 Register for the electoral roll
One of the most important things you can do to improve your chances of getting a mortgage is to ensure you're on the electoral roll.
The electoral roll is a list of everyone eligible to vote in the UK. Lenders use it to confirm your identity, your address and to protect them against money laundering.
Even with a 100% perfect credit record, unless you're on the list, you're unlikely to get a mortgage. Registering is free, easy and takes just a few minutes. Read how here.
#5 Pay off debts
Debts spell danger to any lender, so pay them off if you can. Pay-day loans and expensive finance agreements are the worst, so deal with these first. If possible, clear all debts, including credit cards and overdrafts.
You'll need to wait a few months for the debt repayment to show on your credit record, so bear that in mind.
Lenders look for the proportion of credit that you are using compared to what's available. If you can't pay off all debts, cut them as much as you can.
#6 Don't apply for new credit
Paying off all your debts is a wise move. Even if you haven't got any debts, avoid applying for new finance if you're applying for a mortgage. This includes applying for credit cards, store cards, online finance, or even opening a new bank account.
#7 Spend sensibly
As part of new affordability checks, lenders will go through your financial statements to look at your spending habits and look for proof of income. It's called a 'stress test' and is a way for lenders to calculate whether your borrowing is affordable with your lifestyle, even if interest rates change.
Some red flags for lenders are high discretionary spending, particularly on gambling sites or entertaining. You're entitled to your private life, but your lender has the right (and the responsibility) to check.
Lenders are looking for stability and the ability to make regular mortgage repayments, so avoid taking on any more debts.
#8 Only apply when you're confident of success
Whether it's successful or not, every mortgage application will leave an indelible mark on your credit record. The more credit you apply for, the less likely you are to be accepted.
We recommend that you only apply for a mortgage when you are confident that you can afford it, you have a reasonable deposit, low (or no) debts and your credit record is crystal clear.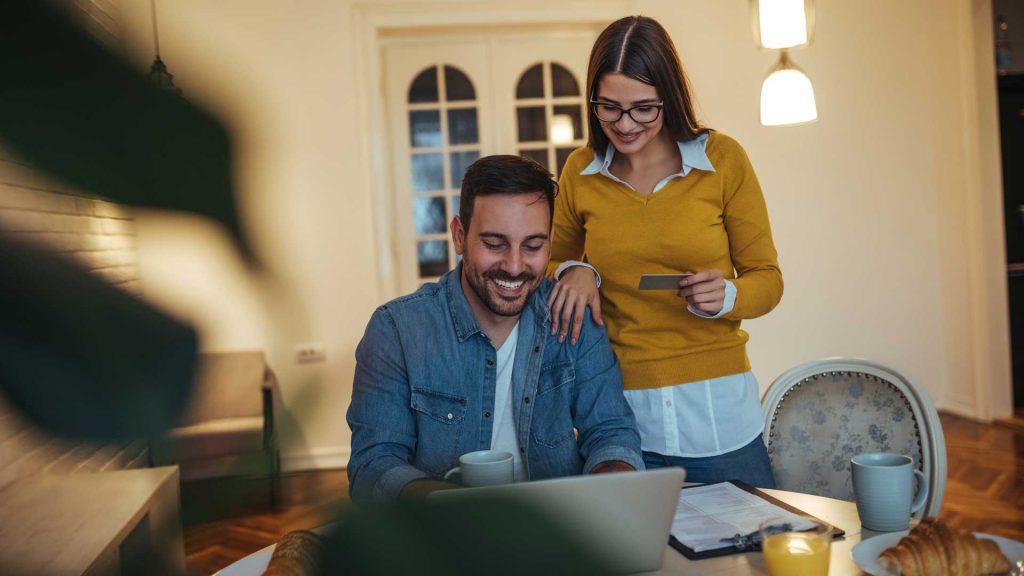 #9 Be 100% honest and accurate
While lenders will check and double-check the information you provide them, they trust you to provide accurate information to base their decisions.
Make sure that you're 100% honest and accurate on each and every form. Even a misspelt or missing middle name can result in a failed mortgage application.
Our advice is to check, then check again.
#10 Have everything you need
Getting a mortgage involves piles and piles of paperwork. Getting them all ready before you begin won't necessarily increase your chances of getting a mortgage but streamline the process.
Some of the documents you'll need include:
Proof of address
Proof of ID
P60
Three months' payslips
Three months' bank statements
Proof of deposit (or a gift letter if this is coming from someone else, such as a parent)
If you are self-employed, you may require additional documentation, such as company accounts, proof of extra income such as bonuses or commission and information on any contracts you may have.
Consider using a broker
Getting a mortgage can be a time-consuming and stressful process that can be confusing, particularly if you're doing it for the first time or your circumstances are challenging. A mortgage broker can give you impartial expert advice and help you to access the best deals on the market.
The self-employed or those making complex purchases can benefit from the insights and experience a broker can bring.
Here at Simon Blyth we use the Mortgage Advice Bureau, who have access to over 90 lenders and also get exclusive mortgage deals even from High Street Lenders. Our advisors know the market well and what deals might be best for you, even if you have been refused elsewhere! We highly recommend speaking to one of our advisors before starting the process, you might be able to borrow more than you think. Get in touch with one of our branches or email us for more information.
Getting a mortgage is one part of the house-buying process, but there's still more to do. Read our blog post detailing the full process of buying a house here.